Thailand BCG Exhibition during the APEC Economic Leaders' Week at the Queen Sirikit National Convention Center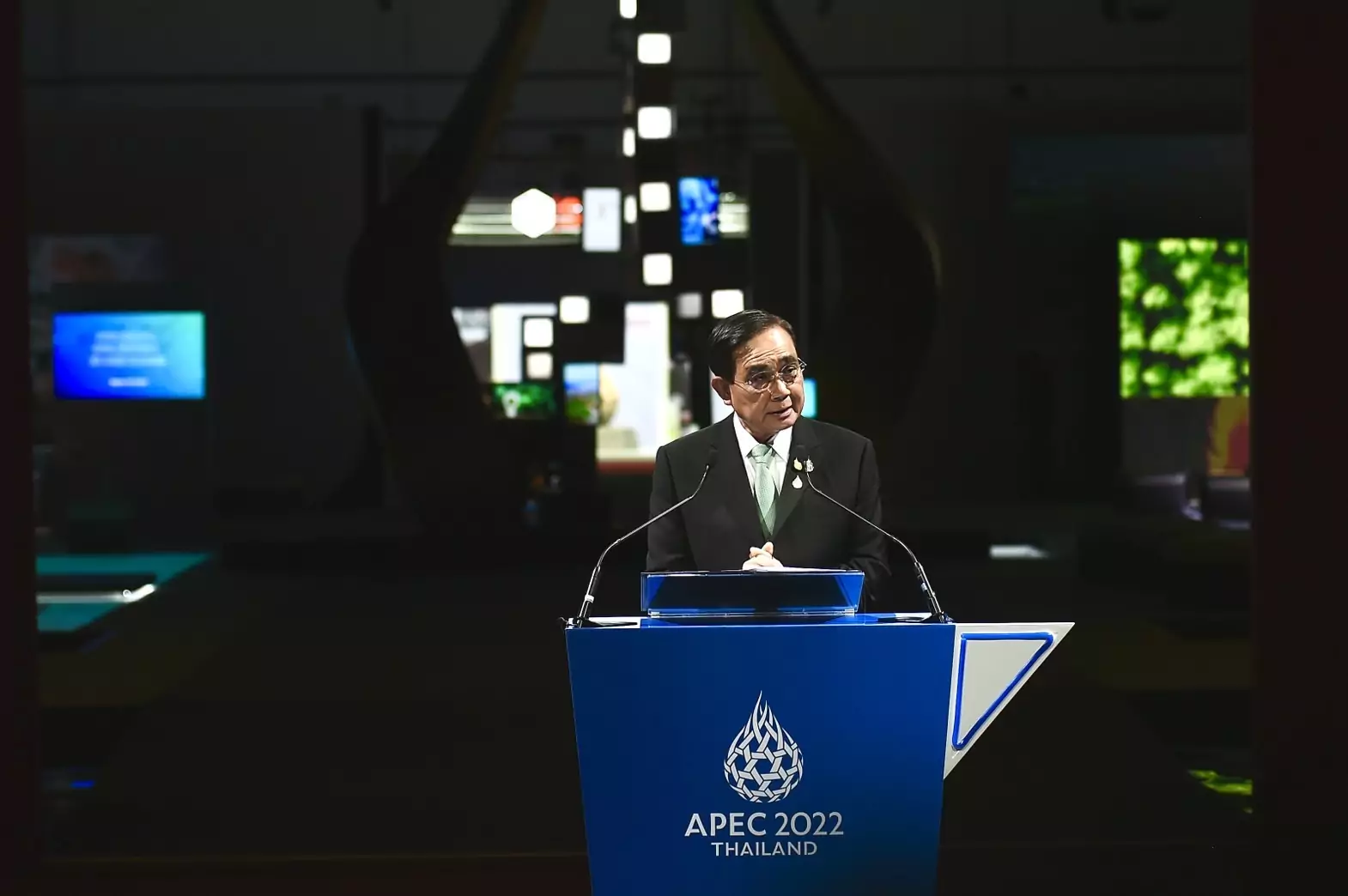 On 14 November 2022, Prime Minister Prayut Chan-o-cha presided over the opening ceremony of Thailand BCG Exhibition. The opening ceremony was well attended by executives from partner agencies as well as ambassadors and envoys from over 50 diplomatic missions.
The Thai government organizes "Thailand BCG Exhibition" on 14-19 November 2022 at the Queen Sirikit National Convention Center in parallel with the APEC Economic Leaders' Week (AELW). The Exhibition, initiated by the Ministry of Foreign Affairs, kicks off the AELW as Thailand begins hosting a series of high-level meetings which will lead to Leaders' conversations by the end of this week. It unveils the BCG Economy agenda that the country is proud to showcase for leaders and delegates in the Asia-Pacific region. The Exhibition was done in close collaboration with various public and private agencies.
This Exhibition brings the BCG concept to life by highlighting how the public and private sectors in Thailand have successfully applied the BCG model. It also highlights best practices and concrete examples of the BCG in action.
Thailand BCG Exhibition consists of 3 parts. The first part presents the BCG concept and its success stories in the agriculture, industry and tourism sectors driven by relevant government agencies. The second part showcases goods and products under the campaign "BCG Heroes" as well as Thailand's candidature for "Expo 2028 Phuket",which aspired to address a global dialogue on sustainability. The last part exhibits the efforts and success of Thai private sector in promoting sustainable business practices.
Thailand adopted the Bio-Circular-Green (BCG) Economy concept as a new approach towards sustainability for business and commerce. The BCG Economy is Thailand's national strategy and the overarching theme "Open. Connect. Balance" for APEC 2022. Thailand wishes to highlight the BCG Economy concept as a core strategy for sustainable and inclusive growth for the Asia-Pacific. We believe that the concept can address challenges and contribute to global efforts towards the UN Sustainable Development Goals.
Gallery